by Shrestha Purkayastha Curlytales January 17, 2022
Residents and visitors to Ras Al Khaimah will soon be able to participate in some of the most adrenaline-pumping aviation excursions including aerobatic flights, skydiving, and hot air ballooning. Ras Al Khaimah International Airport (RKT) has inked an agreement to make its airfield the operational basis for Actionflight Aviation LLC which is a new aviation adventure tourism company.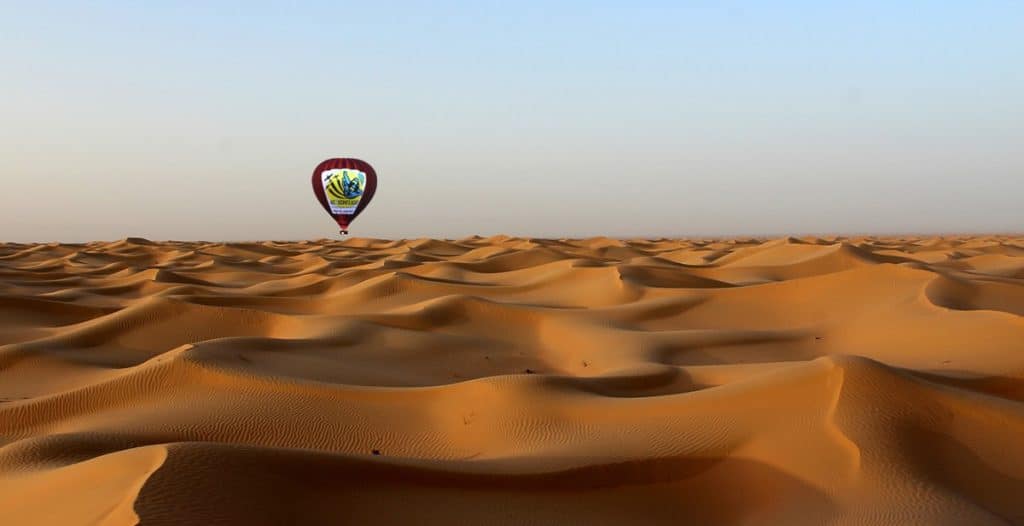 Residents & Visitors Will Enjoy Unique Aerial Experiences
RKT will serve as a hub for residents and visitors to the Emirate to enjoy unique aerial experiences. As well as a base for Vertical, ActionFlight's advanced pilot training programme. The partnership was formed to support Ras Al Khaimah's strategic aims to grow the Emirate's travel and tourist scene. The partnership intends to contribute to Ras Al Khaimah's ambitious destination development strategy. And strengthen its burgeoning status as the UAE's adventure capital by bringing a unique collection of aviation experiences for the first time.
The Programme Will Draw Professional Pilots From Around The Region & Beyond
RKT's prominence as the UAE's fastest expanding aviation hub will be enhanced by the new collaboration. Which will provide an operational base for ActionFlight's Vertical training programme. The programme will draw professional pilots from around the region and beyond to update and refresh their abilities in Upset Prevention and Recovery Training (UPRT). The skill is now compulsory for all new commercial, private jet, and airline pilots, both locally and worldwide. RKT is quickly becoming one of the region's most appealing airports, thanks to its aggressive growth strategy and the recent announcement of a Dh60 million five-year development plan.
---
ActionFlight Debuted A Hot Air Balloon At Tower Links
The Vertical initiative will aid in the expansion of the airport's international aviation connections. The agreement was signed in the presence of Sheikh Engr. Salem Bin Sultan Al Qasimi and Mr Atanasios Titonis, CEO of Ras Al Khaimah International Airport, at a signing ceremony at Ras Al Khaimah International Airport. The agreement comes after ActionFlight debuted a hot air balloon at Tower Links Golf Club to commemorate the UAE's Golden Jubilee and promote the new business to partners and stakeholders on UAE National Day.
Source https://curlytales.com/ras-al-khaimah-enjoy-skydiving-hot-air-ballooning-and-more-adrenaline-pumping-activities/https://curlytales.com/ras-al-khaimah-enjoy-skydiving-hot-air-ballooning-and-more-adrenaline-pumping-activities/
---