'For once you have tasted flight you will walk the earth, with eyes turned skyward. For there you've been and there you long to return.'
                                                                                                                                                                                                                                         Leonardo da Vinci
ActionFlight takes aviation adventure tourism to new heights offering unique adrenaline-fuelled experiences in the heart of Ras al Khaimah, United Arab Emirates. From ballooning, to skydiving, to aerobatic flights, ActionFlight is the first of its kind in the Middle East and Asia to provide an exclusive range of thrilling aviation activities under the one operation that gives guests the elite opportunity to take in the Emirates' spectacular coastlines, rich terracotta desert planes, and lush mangroves from up to 15,000ft in the air. ActionFlight's operation spans 15 years from its roots in New Zealand, carrying with it a history of excellence and perfect safety. Vertical, ActionFlight's advanced pilot training program, will complement these offerings by providing advanced pilot training in the region, now mandated internationally for independent, commercial, and corporate airlines.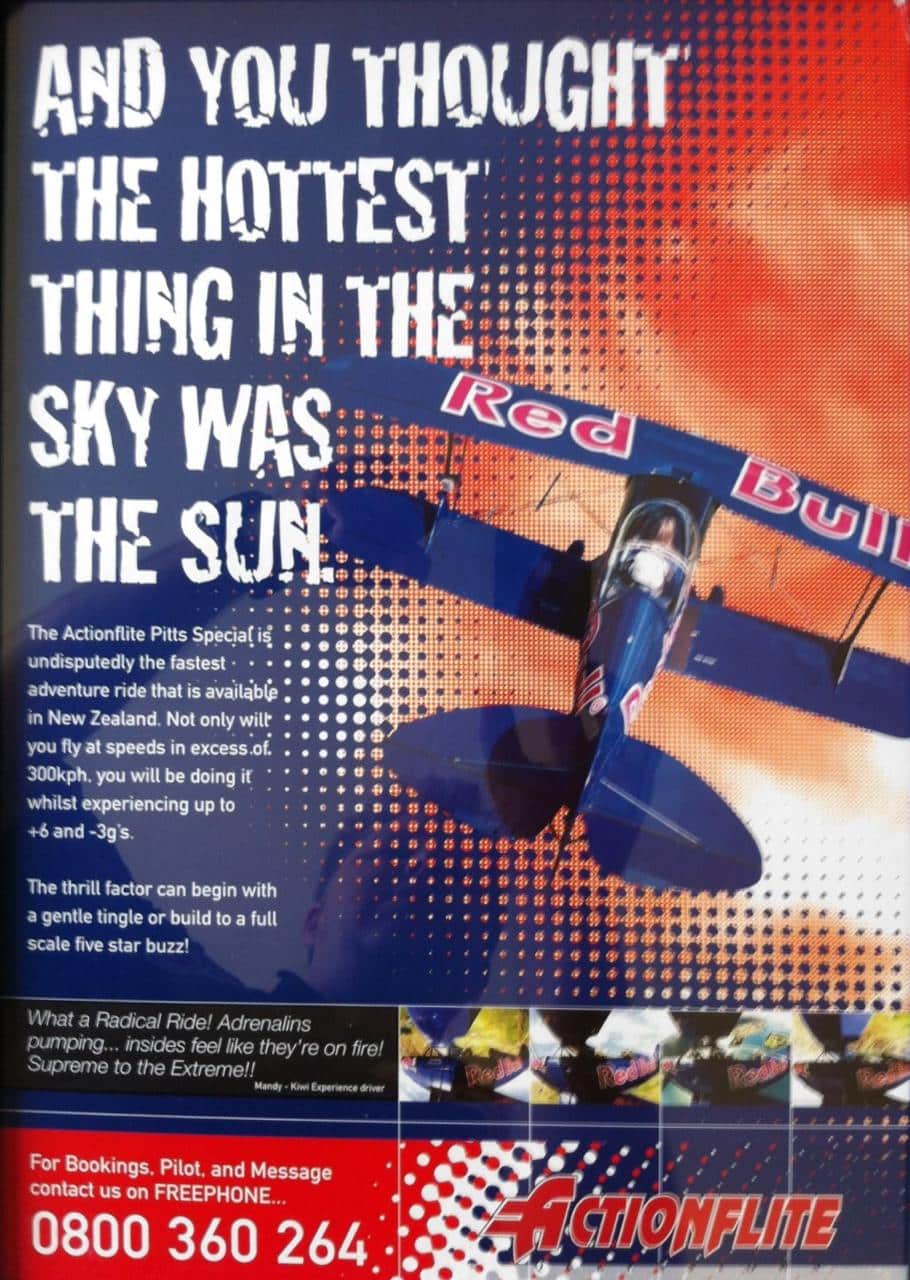 ACTIONFLITE reached the pinnacle of aviation adventure tourism in NZ and had the honour and privilege to be sponsored by Red Bull for 11 of those years. 
Cutting edge in New Zealand and International aviation, Actionflite was one of the only places in the world to offer the public the opportunity to experience unlimited class Aerobatics in the Actionflite Red Bull Pitt Specials – World acclaimed competition aerobatic aircraft.
The adrenaline highs and thrills actionFlight offer are products of PERCEIVED risk. Every aspect of each activity adhere to the rules of SAFETY FIRST with exceptional teamwork, precision planning and carefully executed procedures.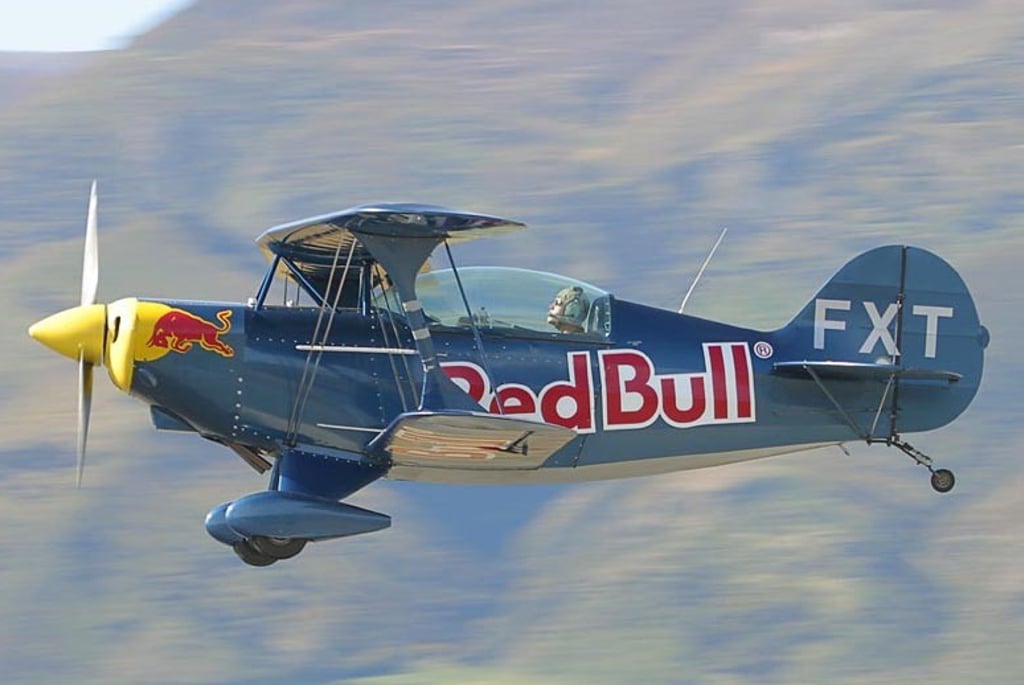 The team of Actionflight staff and pilots are ultimate professionals, commercial pilot licence holders all Trained and experienced to deliver the experience with the utmost care. Combined experience including military and civilian passenger jet captains and skydive instructors, advanced pilot instructors, air race pilots, and safety and compliance specialists. We insist on excellence in every activity we operate.
Uncompromised for safety. Unmatched for thrills and adrenaline. Unrivalled value for brand partners in competitive Aerobatics and advertising opportunities.
ActionFlight is available as a top-level marketing tool, unmatched in social media, promotions, and live aerobatic and air show performances.