FREQUENTLY ASKED QUESTIONS
 ABOUT ACTIONFLIGHT HOT AIR BALLOON ADVENTURES RAS AL KHAIMAH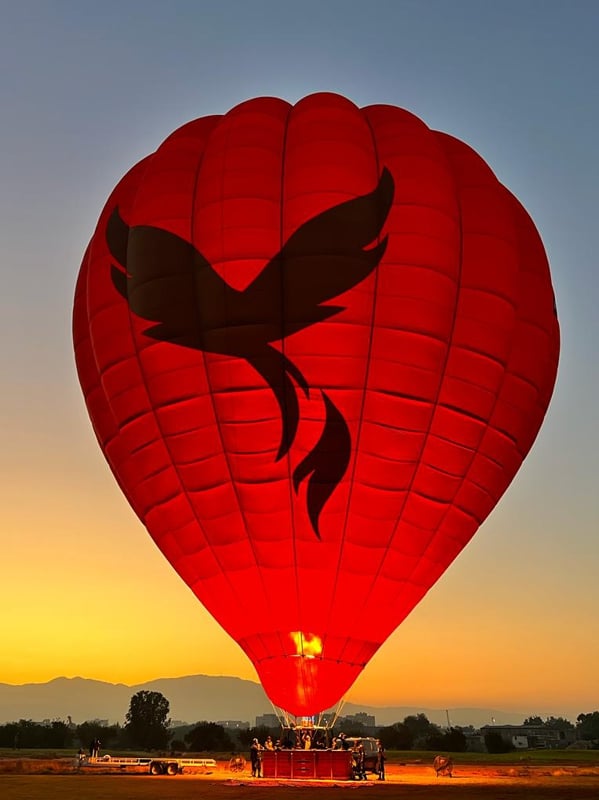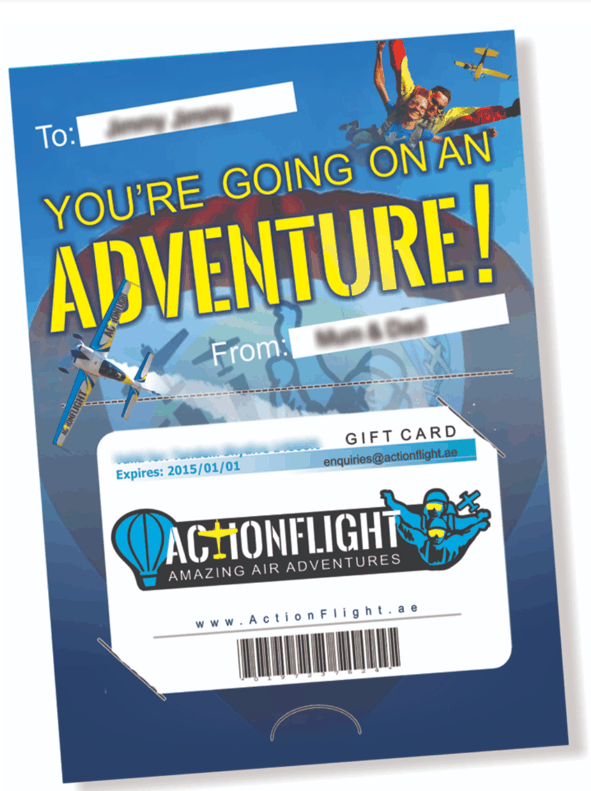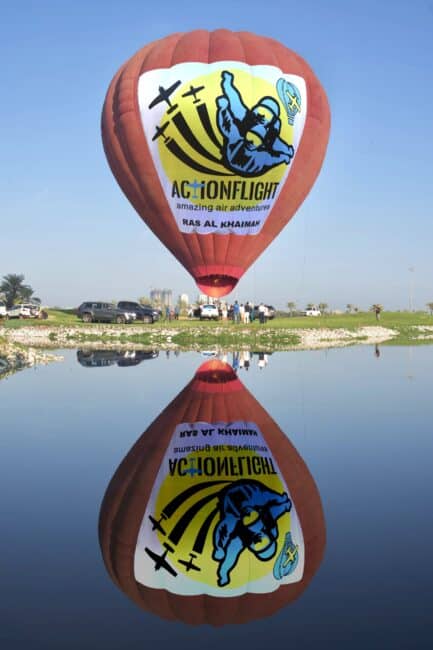 How much does it cost?
Regular price: Standard adult balloon flights cost AED1199.00 and a child ticket is AED1099.00 
All prices include 5%VAT.
Transport within Ras Al Khaimah is included. Transport options from all other UAE locations are available.
Private compartments and private balloons are also available. Contact us for more information
WHAT TIME AND PLACE DO WE MEET?
We will contact you after checking the weather forecast the evening before your flight to confirm. 
We will arrange to pick you up at the time of your booking from your hotel within Ras Al Khaimah. If you are not staying in a hotel, we will arrange to meet you at your nearest hotel or a central meeting place.
CAN I USE MY PHONE ON A HOT AIR BALLOON?
Aviation laws forbid the use of mobile phones in flying vessels, including hot-air balloons. You can still use your phone camera however on airplane/flight mode.
WHAT IF THE WEATHER IS UNSUITABLE ON THE DAY?
Hot Air Ballooning is a weather dependent activity so if your balloon flight has to be cancelled by us due to unsuitable weather conditions then you may rebook anytime within the validity period of your ticket or voucher. Please check the terms and conditions for details.
I DON'T WANT BREAKFAST, IS IT OPTIONAL?
The breakfast is included free of charge and of course you don't need to participate if you don't want to, but it is not refundable if you choose not to.
CAN YOU STEER A BALLOON?
Wind direction determines a hot air balloons flight path. Your pilot can steer the balloon, to a limited extent, by adjusting the balloon's altitude and making use of different wind speeds and directions. The burners are used to heat the air and make the balloon rise. The pilot adjusts the fuel  "burning" to stay level before the balloon starts to descend. Venting hot air out the top makes you go down quicker. Pilots follow the wind patterns and adjust their altitude to move the balloon in different directions according to where they would like to go.
CAN I BUY A VIDEO OR PHOTOS OF MY FLIGHT?
Yes, we have the latest Insta360 cameras mounted on the balloon, from multiple viewpoints.
CAN I TAKE MY CHILDREN ON A HOT AIR BALLOON?
We can take children from age five.
We reserve the right to ask for children to be restrained, or to refuse to fly them if safety is a concern.
Children and teenagers under the age of 16 must always be accompanied by an adult or person 16 years or over, who is responsible for them during the flight.
Ballooning is also not an activity suitable for babies due to safety reasons.
I'M FIT, WHY DO YOU NEED TO KNOW MY WEIGHT?
The pilot needs to know the total weight of all passengers to decide how many people can go in each basket. Weight limitations vary from one balloon company to another depending on the lift capacity and size of their balloons. If you are over the weight limit but still want to ride in our balloon, please contact us and we will do our best to accommodate you.
CAN I TAKE MY CAMERA ON A HOT AIR BALLOON?
We ask passengers to leave their cameras and binoculars at home due to strict privacy laws in the UAE. You can however use your phone camera if your phone is switched to aeroplane mode. As an optional extra, we will be taking some amazing photos and video of your flight from our onboard camera system which will be available and ready to share upon landing.
HOW SAFE ARE HOT AIR BALLOONS?
In short – very safe. Detailed studies have proved internationally that you are at higher risk driving in a car than flying in a hot air balloon. Balloons are no less safe than flying in any other kind of aircraft.
WHO REGULATES HOT AIR BALLOONS AND PILOT LICENSING?
Hot air balloons undergo the same rigourous safety checks as any other aircraft, with routine maintenance checks and operating procedures. The GCAA oversees all aircraft activity in the UAE and scrutinizes operational systems in accordance with the FDA rules and regulations.
Our pilots are all highly skilled and qualified international pilots, with years of experience to their credit.
WHY MAY A FLIGHT BE CANCELLED?
Ballooning is a weather dependant activity. We won't fly in rain, fog, or wind consistently above 11 kph. We won't take a balloon up if there is a threat of thunderstorms in the area. There can be other conditions that can affect the decision to fly or not to fly. Ultimately we abide by the local aviation authority's decision whether to fly or not. If your flight is cancelled, you can re book at a convenient time, within the valid period of your booking or voucher.