Discover romance at new heights with a hot air balloon flight in the UAE this Valentine's Day
Valentine's Day is a special day to celebrate love and make cherished memories with your someone special. If you're looking for a unique and unforgettable experience this year, why not take to the skies in a hot air balloon in Ras Al Khaimah? This breathtaking experience promises stunning views, serene moments, and memories that will last a lifetime.
Ras Al Khaimah, the northernmost emirate of the United Arab Emirates, is renowned for its stunning landscapes and breathtaking scenery. From the towering Hajar mountains and rolling hills to the pristine beaches and deserts, Ras Al Khaimah has it all. But there's no better way to experience its beauty than from the sky, floating gently above it all in a hot air balloon.
As you soar above the clouds, take in the panoramic views of the emirate's rugged landscapes and sparkling waters. Admire the beauty of the sunrise and enjoy a serene, romantic and intimate experience with your loved one that will bring you closer to each other and to the region's spectacular nature.
To make this experience even more special, ActionFlight's hot air balloon flights are followed by a gourmet bubbly breakfast. The entire experience is one of a kind, from the excitement of the launch to the gentle landing back on solid ground.
So, if you're looking for a unique way to celebrate Valentine's Day this year, a hot air balloon flight with ActionFlight is the perfect choice.
Book your flight today and make memories that will last a lifetime.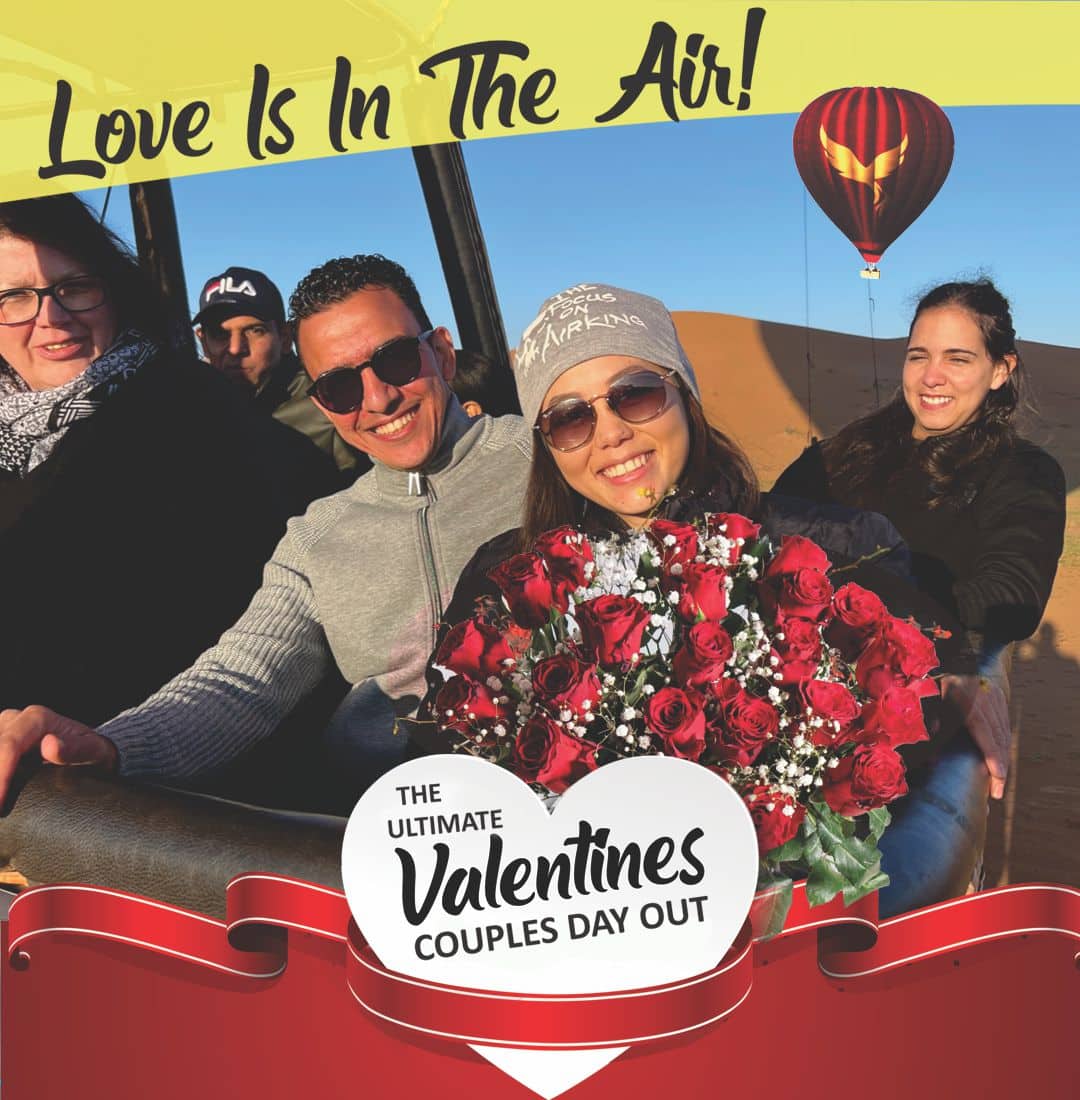 ActionFlight includes complimentary transportation from anywhere within the emirate, with additional transfer options available from other emirates for an additional fee. Each balloon has a capacity of 20 passengers, however if you're hoping for a more intimate experience you can also book private compartments and flight bookings.
To book your gorgeous desert balloon ride, visit actionflight.ae